More record temperatures were just announced for May:
NOAA: this past May tied for the warmest May for 2016.
NASA: this May was the warmest May in their records, beating 2016 by 0.06°C. Northern Hemisphere and land-only also were record highs, the latter by 0.09°C.
Here's a figure from a monthly email James Hansen sends out when the GISS temperatures are announced:
Both years were coming off an El Nino, though the El Nino that just ended was literally almost the weakest possible:
ONI for last five months:
The only way this just-past El Nino could have been any weaker was if Jan-Feb-Mar had an Nino3.4 anomaly of 0.5°C instead of 0.6°C.
Just yesterday the Climate Prediction Center in College Park
said
the rest of this year looked mostly neutral, with an equal but small chance of an El Nino or a La Nina:
Their collection of model predictions are: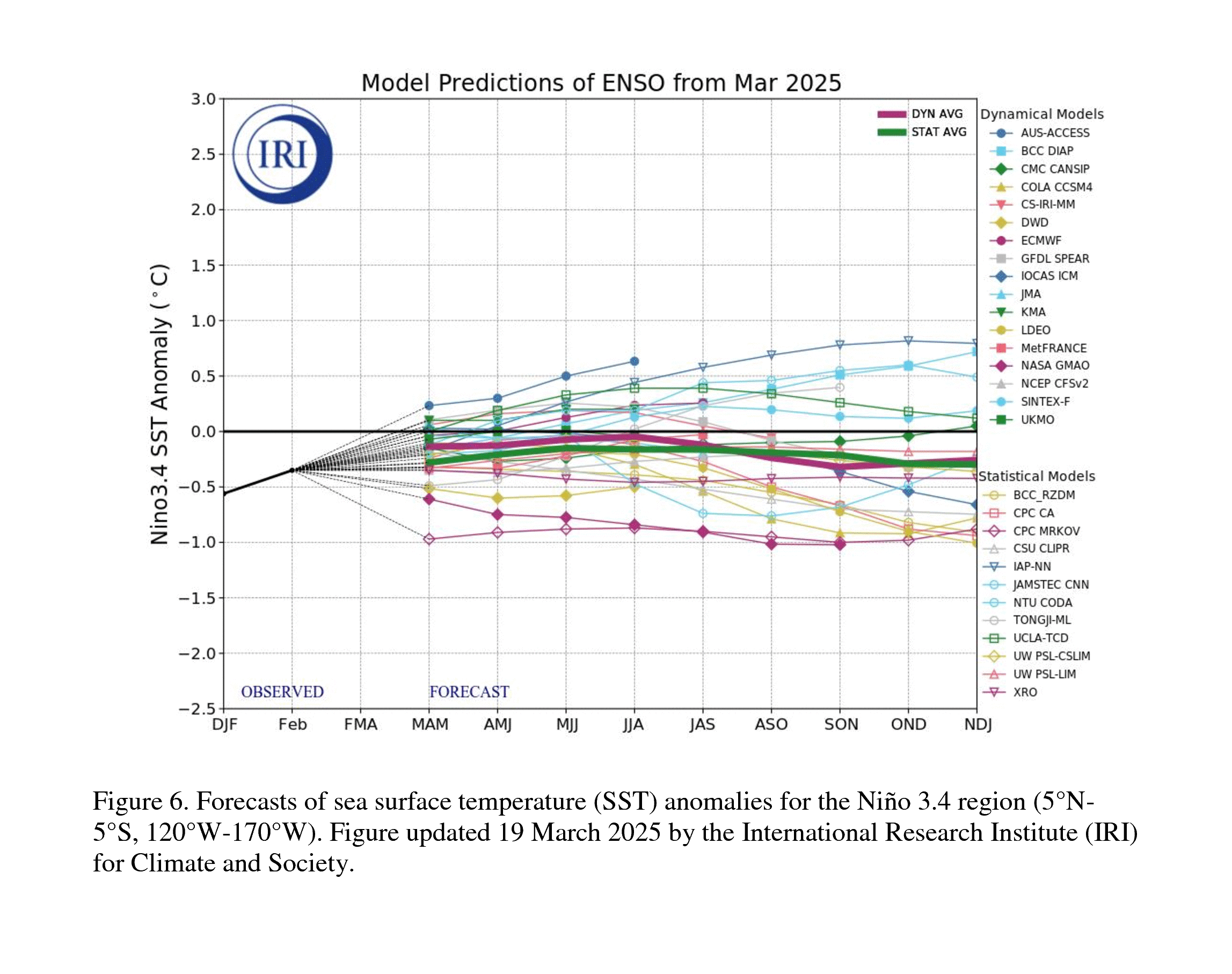 I'm not good enough to make any predictions. Also, they only get you in trouble.